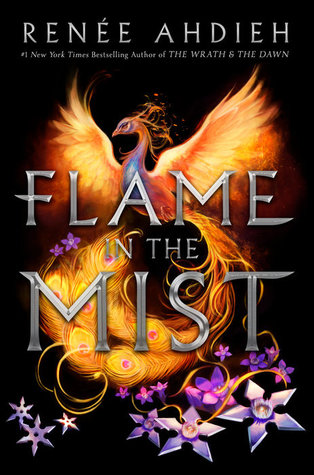 "The only daughter of a prominent samurai, Mariko has always known she'd been raised for one purpose and one purpose only: to marry. Never mind her cunning, which rivals that of her twin brother, Kenshin, or her skills as an accomplished alchemist. Since Mariko was not born a boy, her fate was sealed the moment she drew her first breath.
So, at just seventeen years old, Mariko is sent to the imperial palace to meet her betrothed, a man she did not choose, for the very first time. But the journey is cut short when Mariko's convoy is viciously attacked by the Black Clan, a dangerous group of bandits who've been hired to kill Mariko before she reaches the palace.
The lone survivor, Mariko narrowly escapes to the woods, where she plots her revenge. Dressed as a peasant boy, she sets out to infiltrate the Black Clan and hunt down those responsible for the target on her back. Once she's within their ranks, though, Mariko finds for the first time she's appreciated for her intellect and abilities. She even finds herself falling in love—a love that will force her to question everything she's ever known about her family, her purpose, and her deepest desires."
Because it had been over a month since I read this book, I can't really talk that much in a spoiler free review. And I don't really have that much to say about it either. I really enjoyed that this book is set in old Japan and that there are Japanese terms used. Also the concept of this book was a great promise. Mulan is my favorite Disney Princess, so I was really excited when I heard that there would be elements of it in this book. But it didn't make sense to me, why she made the decision to pose as a guy.
In the book we are told multiple time that our main character Mariko is an odd girl, but that isn't really shown throughout the book, we are told by things she has done and that it is a fact that she is odd. But while reading I wasn't getting the odd vibe from her, other than her decision to pose as a guy. So I didn't really connect with the main character, I felt indifferent about her.
A thing which I really didn't get and what really unnecessary was in my opinion was the romance. Why did there have to be romance in this book? It didn't add anything special to it in my opinion and it didn't make sense at all.
First I had given this book a 4 star rating, but after writing this I am lowering it, because I didn't love it as much as The Wrath & The Dawn.
Overall rating: 2.5/5 stars
Have you read The Flame In The Mist, what were your thoughts on it?