Hello Readers!
So I have decided to update you on what I am reading, since I have been starting a whole bunch of books lately and I haven't finished one of them in a while. I maybe if I talk about them, I will get excited to read them. Since I have been in a reading slump on and off for a few months, I have begun like 5-6 books, but never got further than 50 pages, even though I might enjoy them.
So here the are: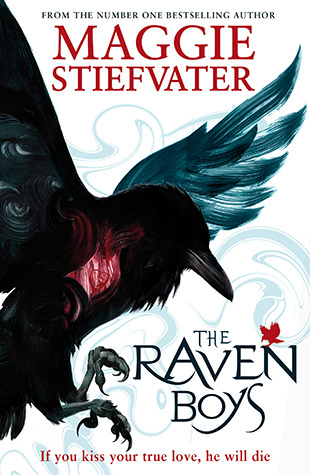 The Raven Boys by Maggie Stiefvater
This is actually a book I am right now half way through, but it did take me a long while to get there. I read the first 50 pages in 1 ish sitting and after that I had put it down for a few days and then I picked it back up and put it down. The beginning of this book just didn't grab me, but now I am starting to warm up to the characters (which I was hoping looking at the fact that I am half way through it). I do hope to finish this book quickly.
Spirit Bound by Rachelle Mead
Once I am reading her books I am really into them, but it does take me a while to pick them up. They are not really my first priority when it comes to reading, but then again I do want to finish this series. Right now I only have like 200 pages left and it has been that state for almost a month. With this series I have to start the next book immediately after finishing the previews one, but their beginnings aren't that fast paced, that comes when you are further into the book.
All The Wrong Chords by Christine Hurley Deriso
So I have no excuse for not finishing this yet, because it isn't that long and I was interested in continuing reading it. So it is going to happen before it comes out, I promise. I am curious to see how this will continue on and what will happen in the rest of the novel.
It by Stephen King
Well this book is very intimidating and huge! So I think that is excuse enough. I am reading it, just very slowly. So far I am enjoying it. The beginning was mostly introducing the characters and what is going on. So right now I think we are getting into the good stuff, the scary stuff.
So do you have any books on your currently reading shelf, which have been sitting there forever?