Hello Readers!
It has been a while since I have made a TBR and I am going to try it again this month. There are a few books I 'have to' read since I am in a Book Club and I need to read those books for that. And there will also be some books which will come out this month which I would love to get to, if they arrive in time for that. And lastly I have set some challenges for myself so I will show some options for those.
I won't be saying why I want to read these books for this month because it is going to be repetitive. All I will probably say about the books is that I am really excited for them and I have been wanting to reading the new releases since I found out about them. So to spare you that, I have divided the books in categories and given the summary.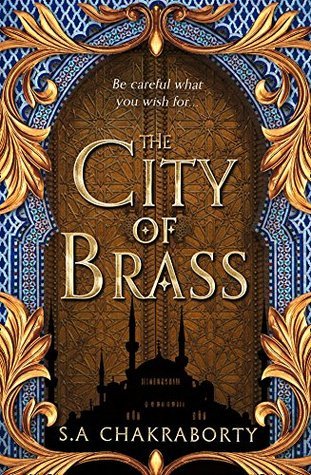 "Nahri has never believed in magic. Certainly, she has power; on the streets of 18th century Cairo, she's a con woman of unsurpassed talent. But she knows better than anyone that the trade she uses to get by—palm readings, zars, healings—are all tricks, sleights of hand, learned skills; a means to the delightful end of swindling Ottoman nobles. 
But when Nahri accidentally summons an equally sly, darkly mysterious djinn warrior to her side during one of her cons, she's forced to accept that the magical world she thought only existed in childhood stories is real. For the warrior tells her a new tale: across hot, windswept sands teeming with creatures of fire, and rivers where the mythical marid sleep; past ruins of once-magnificent human metropolises, and mountains where the circling hawks are not what they seem, lies Daevabad, the legendary city of brass, a city to which Nahri is irrevocably bound. 
In that city, behind gilded brass walls laced with enchantments, behind the six gates of the six djinn tribes, old resentments are simmering. And when Nahri decides to enter this world, she learns that true power is fierce and brutal. That magic cannot shield her from the dangerous web of court politics. That even the cleverest of schemes can have deadly consequences. 
After all, there is a reason they say be careful what you wish for . . ."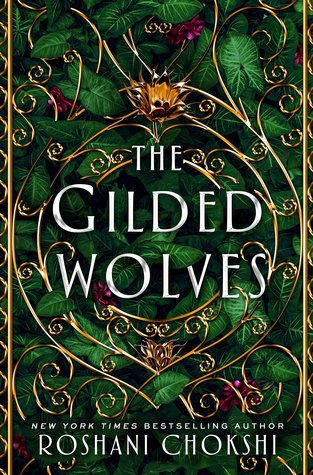 "Paris, 1889: The world is on the cusp of industry and power, and the Exposition Universelle has breathed new life into the streets and dredged up ancient secrets. In this city, no one keeps tabs on secrets better than treasure-hunter and wealthy hotelier, Séverin Montagnet-Alarie. But when the all-powerful society, the Order of Babel, seeks him out for help, Séverin is offered a treasure that he never imagined: his true inheritance.
To find the ancient artifact the Order seeks, Séverin will need help from a band of experts: An engineer with a debt to pay. A historian who can't yet go home. A dancer with a sinister past. And a brother in all but blood, who might care too much.
Together, they'll have to use their wits and knowledge to hunt the artifact through the dark and glittering heart of Paris. What they find might change the world, but only if they can stay alive."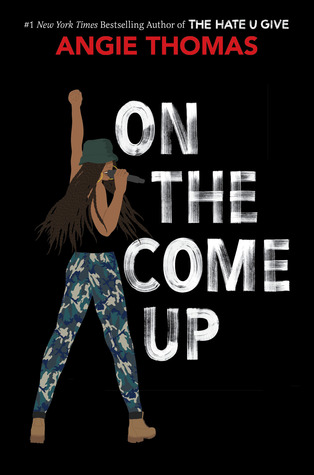 "Sixteen-year-old Bri wants to be one of the greatest rappers of all time. Or at least make it out of her neighborhood one day. As the daughter of an underground rap legend who died before he hit big, Bri's got big shoes to fill. But now that her mom has unexpectedly lost her job, food banks and shutoff notices are as much a part of Bri's life as beats and rhymes. With bills piling up and homelessness staring her family down, Bri no longer just wants to make it—she has to make it.
On the Come Up is Angie Thomas's homage to hip-hop, the art that sparked her passion for storytelling and continues to inspire her to this day. It is the story of fighting for your dreams, even as the odds are stacked against you; of the struggle to become who you are and not who everyone expects you to be; and of the desperate realities of poor and working-class black families."
 Since this is the last book in this trilogy, I will show the summary for the first book The Extinction Trails.
"Betrayal. Sacrifice. Survival.
Welcome to the Extinction Trials.
In Stormchaser and Lincoln's ruined world, the only way to survive is to risk everything. To face a contest more dangerous than anyone can imagine. And they will do anything to win.
But in a land full of monsters – human and reptilian – they can't afford to trust anyone. Perhaps not even each other…"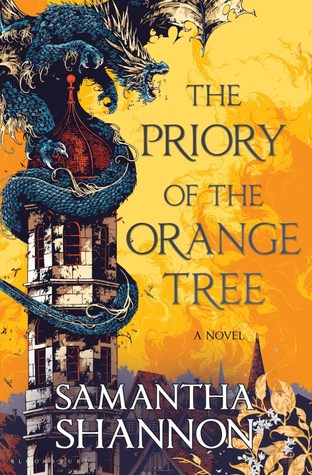 "A world divided.
A queendom without an heir.
An ancient enemy awakens.
The House of Berethnet has ruled Inys for a thousand years. Still unwed, Queen Sabran the Ninth must conceive a daughter to protect her realm from destruction—but assassins are getting closer to her door.
Ead Duryan is an outsider at court. Though she has risen to the position of lady-in-waiting, she is loyal to a hidden society of mages. Ead keeps a watchful eye on Sabran, secretly protecting her with forbidden magic.
Across the dark sea, Tané has trained all her life to be a dragonrider, but is forced to make a choice that could see her life unravel.
Meanwhile, the divided East and West refuse to parley, and forces of chaos are rising from their sleep."
So there are already two big books on my TBR of this month, so both will count towards this challenge. Those books are:
City of Brass by S.A. Chakraborty
The Priory of The Orange Tree by Samantha Shannon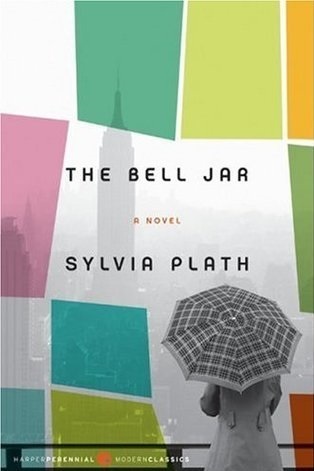 "Sylvia Plath's shocking, realistic, and intensely emotional novel about a woman falling into the grip of insanity. 
Esther Greenwood is brilliant, beautiful, enormously talented, and successful, but slowly going under—maybe for the last time. In her acclaimed and enduring masterwork, Sylvia Plath brilliantly draws the reader into Esther's breakdown with such intensity that her insanity becomes palpably real, even rational—as accessible an experience as going to the movies. A deep penetration into the darkest and most harrowing corners of the human psyche, The Bell Jar is an extraordinary accomplishment and a haunting American classic."
"Orphaned Heidi lives with her gruff but caring grandfather on the side of Swiss mountain, where she befriends young Peter the goat-herd. She leads an idyllic life, until she is forced to leave the mountain she has always known to go and live with a sickly girl in the city. Will Heidi ever see her grandfather again? A classic tale of a young girl's coming-of-age, of friendship, and familial love."
Have you read any of these books? Are you excited for these new releases? And what are some books you plan to read this month?