Hello Readers!
It has been a while since I have posted a blog post, a bunch has been going on in my life (academical wise) and they aren't that great. I won't go into detail, because I have no energy to talk about negative things and I don't want to. So instead let's talk about the books I plan to read in May.
In May the Asian Readathon created by Cindy @ readwithcindy on YouTube will take place. And as you can see in the title of this post I am participating in this readathon. It will run from May 1st – May 31st. There are five challenges you can follow and you can make it a bit more 'difficult' for yourself by reading diversely, which basically means that every book you read the author must be from a different Asian ethnicity (and I like to challenge myself so I am doing this as well).
So here are the books I plan to read per challenge. There is one book which combines two challenges.
Read any book by an Asian author. 
For this challenge I am going with Aru Shah and the End of Time by Roshani Chokshi. I have already read a book by her, The Gilded Wolves, but I didn't really end up enjoying it. So I hope I will enjoy this book more because it revolves around mythology and I love reading about mythology. Roshani Chokshi is a mixed Filipino-Indian author. 
Read a graphic novel featuring an Asian character or written/drawn by an Asian author. 
For this challenge I am going with the same graphic novel as Cindy and that is the Boat SBS by Matt Huynh. This is a graphic novel version of a book originally written by Nam Le. This graphic novel is read online and it is for free. The author and main character are Vietnamese. 
Read a book featuring an intersectional Asian character or written by an intersectional Asian identity. 
So for this challenge and the next one I am choosing the same book and that is Fall Down 7 Times Get Up 8 by Naoki Higashida. This is a non-fiction book translated from Japanese, the author has autism and as far as I could make up, this book is about that. The author is Japanese. 
Read a book by an Asian author that was originally written in their native language. 
See the book from the third challenge. Fall Down 7 Times Get Up 8 by Naoki Higashida.
The group book is A Thousand Beginnings and Endings by Ellen Oh. To be honest, I wasn't really planning on reading this book for two reasons. One, I don't tend to enjoy anthologies and short stories. Two, I don't agree with something the author has done and I can't see the work separate from the author. But since I have Storytel I am able to listen to the audiobook, so I will be doing that.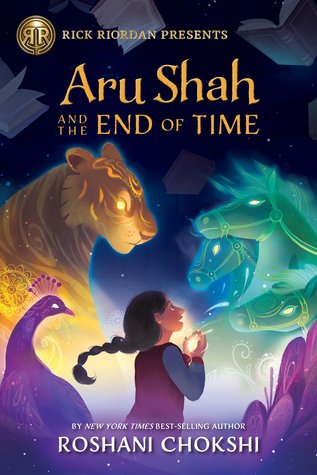 After I have read these books, I still have some books on my physical TBR which are written by Asian authors, so I will be reading them after completing the main challenges. Those books are:
Starfish and Summer Blue Bird by Akemi Dawn Bowman (Japanese)
Empress of All Seasons by Emiko Jean (Japanese)
Descendant of the Crane by Joan He (Chinese)
The Poppy War by R.F. Kuang (Chinese)
And there are still a few more on my TBR but I plan to focus on these first and I'll see how far I'll come.
Are you participating in the Asian Readathon? What are some books which are on your TBR?